Alpha Course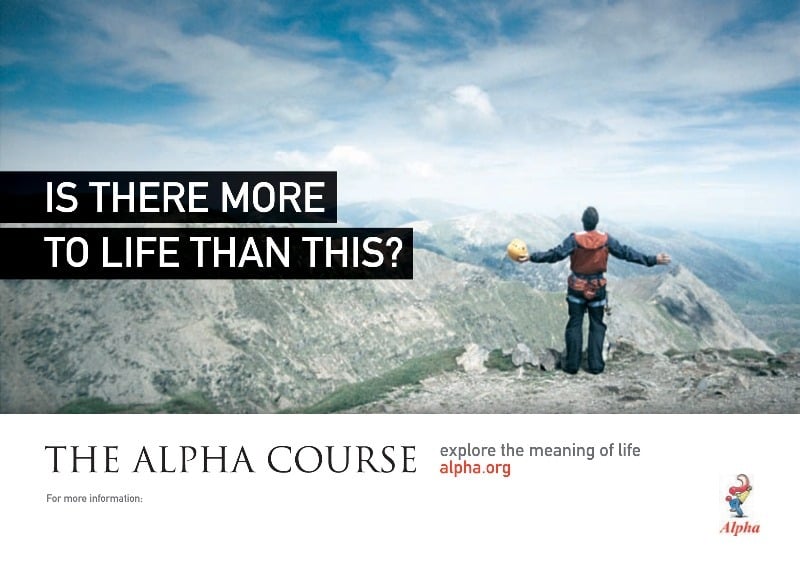 The Alpha Course
What is the point of life? What happens when we die? What relevance does Jesus have for our lives today? How do we deal with guilt?
If you would like to explore any of these questions, then Alpha is for you.
Alpha is a course of ten sessions and one day away which gives opportunity for anyone interested in finding out more about Christianity the chance to do so in a relaxed and informal setting. It assumes no previous knowledge of Christianity and no question is considered too simple or too hostile.
The format of each session is to share a meal together, to listen to a presentation and then to discuss openly the questions and ideas raised.
Whether you are completely new to Christian belief, simply want to brush up on the basics, or need a chance to discuss the big questions then think about Alpha!