Beloved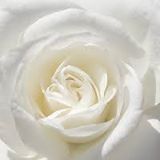 Beloved is a Christian event for women. It began in 2011 in response to a need to strengthen and encourage women in their pursuit of God and growth in faith in the Christian gospel.
A Beloved event is held twice a year and is generally themed, relying on the leading of the Holy Spirit to impart a message of hope and restoration.
The event briefly comprises: worship, faith-based talks, refreshments, sometimes crafts, bookstall, an opportunity for women to touch base with others of the same faith.
Please check back here at a later date for more information on our next Beloved event.