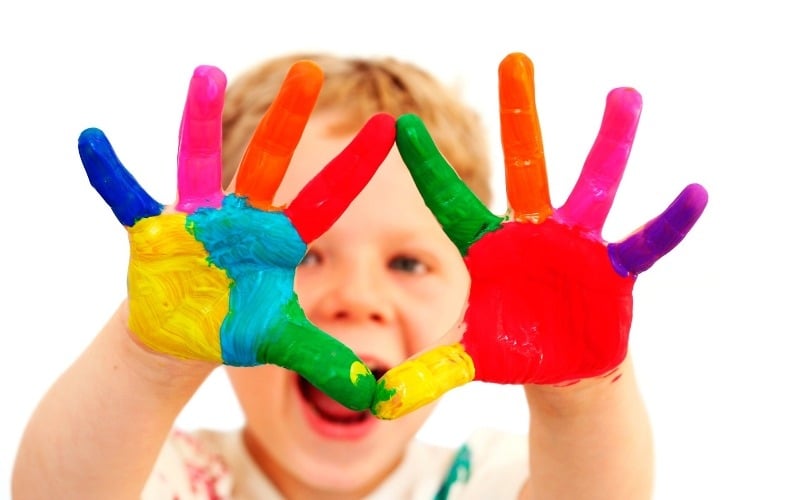 We are so pleased to be able to tentatively reopen our toddler group on Thursday mornings. We have missed you all so much!
There are a few changes to the group and there is some important covid-related information that you need to be aware of so please read this page in full.
If you would appreciate talking this through with somebody rather than reading this information, please give us a call in the church office on 01934 521642.

We have changed our name from "Badgers Toddler Group" to "Badgers Toddler Church"! In reality, the group will be largely the same as before, but there will be more opportunities for you and your child(ren) to explore faith and to learn about God throughout the morning should you wish to do so.
If you are not currently a member of our group but are interested in coming along to Badgers Toddler Church when we have space, please Contact Us to join the waiting list.
The cost of each session remains at £1 per family, payable on arrival. We have reduced the length of the group to one hour so we will now run between 10 and 11am on Thursday mornings during term time. The group leaders will be getting together to pray at 9.50-10am and again at 11-11.10am. If you and your child(ren) would like to join us for this time of prayer you will be more than welcome. If there is anything you would like us to pray for, please do let us know.
Because of covid restrictions and the size of our building we are limited to 15 adults (not including leaders). As we have so many members already we have decided to split the group in half with each half coming on alternate weeks:
20th May - week A
27th May - week B
3rd June - half term (no toddlers)
10th June - week A
17th June - week B
24th June - week A
1st July - week B
8th July - week A
15th July - week B
It is essential that you book in using this form (please read our Privacy Policy), letting us know if you have a preference for being allocated to either week A or week B and we will endeavour to accommodate you. We will contact you to confirm which week you have been allocated.
The boring (but very important) bits:
We ask that you remain socially distanced from other adults (and children whenever possible!) and remain seated as far as is reasonably practical.
We will serve tea/coffee to you in your seats, but please bring a drink for your own children.
Please wear a face covering while you are in the building unless you are exempt.
Please don't bring another adult with you as this will exceed our numbers.
If you or your child(ren) are experiencing symptoms of Covid-19 please book a test immediately and do not attend Badgers Toddler Church.
If you receive a positive Covid-19 test result within 48 hours of attending Badgers Toddler Church please let us know immediately so we can complete the necessary process.
We will do everything we can to ensure the safety of you and your child(ren). Your co-operation is required to enable us to continue to open.
We cannot wait to meet with you again. Although the group will look and feel a little different we hope we will all be able to make those relational connections we have missed so much over the last year. If you have any questions, concerns, or suggestions please don't hesitate to Contact Us.