Prayers for Peace in Ukraine WSM Vigils
WSM Vigils for the Ukraine War
Join us fortnightly on a Sunday evening at 6pm for a time of united prayers, reflection, sharing and to express solidarity with the people of Ukraine.
Sunday 6pm - to be confirmed asap
Peace4Ukraine

Pray for the people of Ukraine – for those in shock at this sudden and violent violation of their country – that they will be able to seek safety and know the comfort of God's presence at night
Pray for Baptists in the region, as they prepare to use their churches as safe havens and emergency supply distribution points for those fleeing. Please pray that God gives them wisdom in an ever-changing situation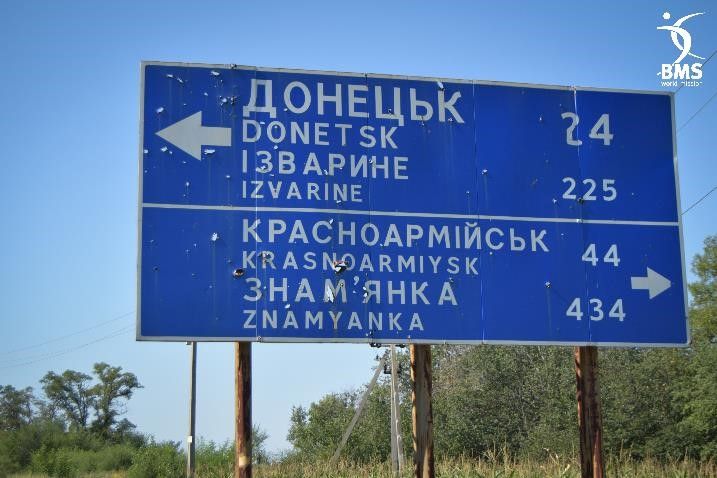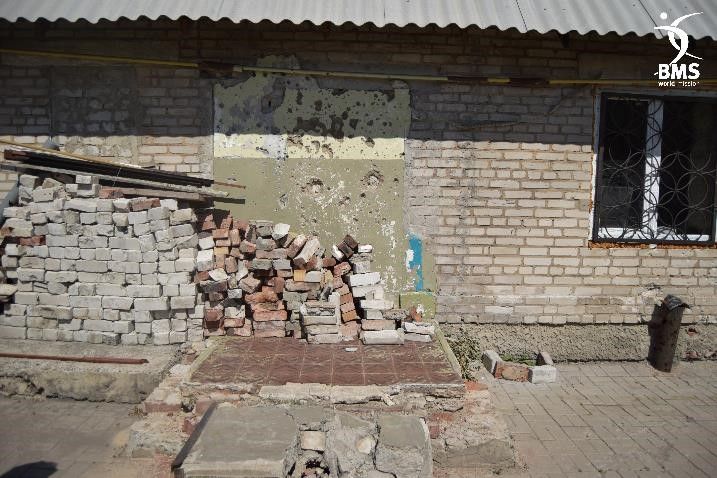 Pray for the coming days, that there will be enough food, money, fuel and resources in the country for ordinary citizens
Pray for those who are fleeing across the country, that their paths will be clear and they have places to rest. Pray also for neighbouring countries, some of whom have already begun preparing to receive refugees – that they will welcome and care for those who choose to flee across borders
Pray for those who cannot, or will not, leave. Pray that they are not discouraged by those who do and do not feel that the international community has given up hope for the possibility of peace
Pastor Igor requests that we pray for his fellow pastors to "keep believing that God will be glorified"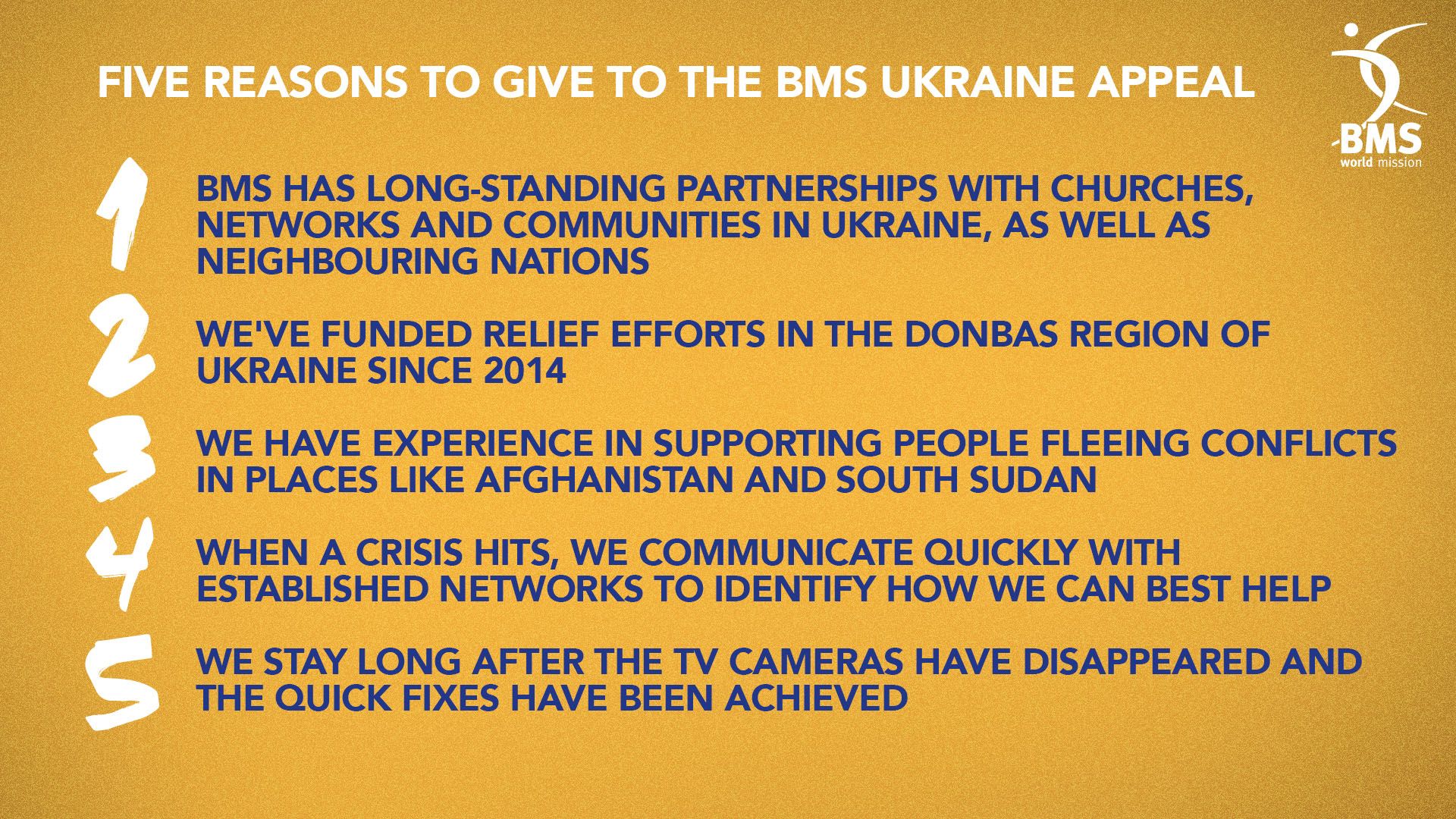 For more information and how to give...
BMS World Mission will keep their webpage updated with prayer requests and there are details of how to donate / give:
Click here to link to the BMS Website