Each year, Worle Baptist Church takes part in the WEBox Appeal by collecting shoeboxes filled with gifts from local churches, schools, organisations, companies and groups before they are transported to Albania to be distributed amongst the children. In 2019 around 350 boxes were received at Worle Baptist before starting their journey. Just over 3,000 boxes were transported and distributed in Albania from churches within the South West in 2019.
The events of 2020 in Albania, with the earthquake at the end of 2019, and Covid-19, meant that in 2020 there was even more of a need for the WEBoxes.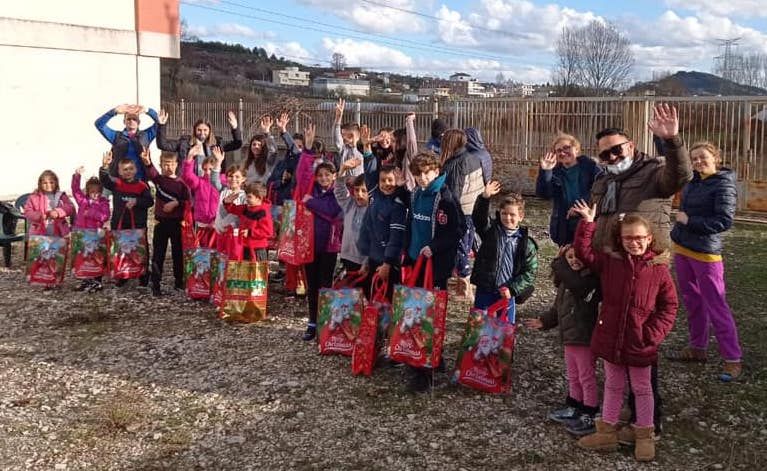 In reality though, there were limitations and restrictions, due to Covid-19, that made running the project in the usual way unfeasible.
Instead of buying gifts and other items here in the UK and then packing and transporting them across Europe to Albania, over £13,000 was raised in the 2020 WEBox Appeal. With this money, our partner churches on the ground in Albania could work together to purchase, pack and deliver gifts to children on our behalf. They delivered these in lovely gift bags, and so the WEBag was born!
Due to the pandemic the churches' local contacts hadn't expected any special visitors and were so delighted when teams turned up at nurseries, schools and even the children's hospital with WEBags filled with goodies, made possible by you. It wasn't what we'd expected to be doing at the start of 2020, but it was a real blessing nonetheless and we don't underestimate the benefits to the local Albanian economy and for the environment, of doing things in this new and unexpected way.